Over Bee Interactive
Bee Interactive Nederland is een gevestigde naam in het online medialandschap, met ruim 20 jaar nationale en internationale ervaring. als full service digital agency ondersteunen wij diverse organisaties in B2C en B2B, van start-up tot multinational, van strategie tot uitvoering.
Organisaties werken met Bee Interactive samen vanwege onze persoonlijke aanpak, transparante werkwijze, eerlijke tarieven, ervaring, flexibiliteit, doelgerichtheid en creativiteit.
Ons grote doel:
"Bee Interactive Global maakt de verstuiving van producten en dienstverlening voor iedereen mogelijk door persoonlijke en toegankelijke verschaffing van (digital) marketing tools, kennis en kunde"
Wij werken met de dagdelen voor onze klanten.
Binnen elk dagdeel (gelijk aan 4 uur) geven wij invulling aan de diverse soorten online marketing werkzaamheden, op maat naargelang de verschillende doelstelling(en), zoals voor wat betreft vindbaarheid, naamsbekendheid, leads, sales, loyaliteit en interactie.
Ook kunnen wij uw organisatie versterken met een online marketeer op locatie.
seo
SEA Project MGT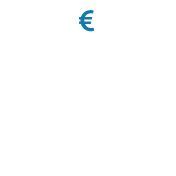 EMAIL Content
Trainingen Online Marketing
Het is bij ons ook mogelijk om trainingen te volgen op het gebied van online marketing en uzelf of uw medewerkers verder te helpen ontwikkelen. Het is mogelijk losse trainingen uit onze online marketing bootcamp te volgen, incompany of op maat bij ons op locatie.
Voorbeelden van trainingen:
Google Analytics training, SEO trainingen, SEA trainingen, conversieoptimalisatie of social media advertising.
Door middel van onze trainingen kunt u zelf alle of een gedeelte van uw online marketing werkzaamheden uitvoeren wanneer gewenst. Wij kunnen u uiteraard altijd blijven begeleiden en een consultancy rol op ons nemen.
Online Marketing Trainee nodig?
Wilt u graag tegen gunstig tarief extra mankracht voor uw online marketing werkzaamheden?
Neem dan contact op met ons voor de mogelijkheden vanuit de BEE Academy